Choice® Individualized Patient Engagement Platform
Digital Care Delivery
Simplified
Healthy Behavior Change
Lucretia

Kidney Disease Patient

James

Pre-Diabetic Student

Dr. Robinson

Primary Care Physician

Sarah

Active Mother

Lyndon

Hypertensive Single Dad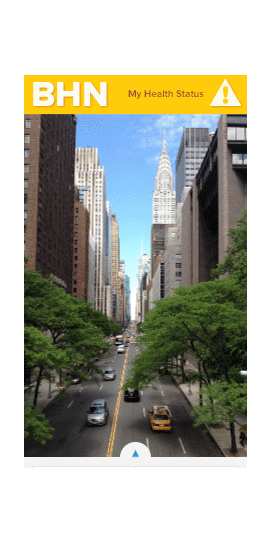 Your Strategy.  Your Choice.
Choice® simplifies your ability to individualize and unify digital care delivery.  It fills the gap in care delivery by enabling personalized, guided navigation that can change in real-time – for each and every user.  How?  We combine a database and browser into one adaptable app that connects to everything, using Web standards (see the video).  It lets you leverage your existing infrastructure and partnerships in a way that supports greater patient engagement, better utilization decisions, and lower costs.  Choice® engagement data provides a new perspective.  It enables more accountability between patients, providers and payers and supports IoT connections.  Why?  Because change is hard – for you and your patients.  Reducing the barriers to change improves results.  As your digital care delivery and patient engagement strategies expand, Choice® helps you simplify the delivery of tomorrow's profitable, digital health services.
Server Module
Security, privacy, data compression & transport             (optional)
Choice® Mobile App
User and connected health data, inter-app communications, security & privacy
Customizable Mobile Database
Data sharing permissions and payer & provider branding
Device Management
Remote diagnostics & remote control                          (optional)
Compliance
Use auditing & reporting, meets FDA data handling requirements
Performance Testing
Real-world mobile site performance analysis, error reporting & optimization recommendations (optional)
Everyone Benefits When They Have Choice®
With Choice®, you are always in control. The Web is our platform and we live within your existing Health IT infrastructure. You determine the data needed and services delivered. Your patients determine their health data sharing permissions and from which device they will interact with your organization.  And it's all based on Web standard technology, simplifying your ability to add or change services, sensors and content.
Peter Cranstone, Privacy Ambassador
Open Design Puts You in Control
Closed platforms increase IT costs and limit coverage or functionality.  They are designed to optimize profitability for the platform owner.  Choice® is Web-based and open – supporting your unique financial, patient engagement & personalized digital care delivery strategies.
Collect

Patient Generated Data

Engage

Smartphone as Hub

Personalize

Portal Content & Services

+

Connected health device or patient entered data

+

Upload PGD or enable remote device diagnostics
FDA Compliant

+

Transmits PGD to servers & displays personalized content

+

Encrypted communications over the Internet
HIPAA Compliant

+

Personalized menus/content delivered via HTML/CSS/JavaScript