3PMobile Blog
Tuesday, June 30th, 2015
Our new focus on healthcare IT has proven both exciting and rewarding.  We have met some amazing people over the past year who have provided invaluable feedback, support and validation to our efforts.  We joined the PrIME Health Collaborative here in Colorado and are actively involved in the organization's Inclusivity initiative.  We took 2nd place in the Next Up People's Choice "Pint" Awards for up and coming small technology businesses, and most recently, 3PHealth was name by CIO Review as one of the "Top 20 Most Promising Enterprise Mobility Solution Providers" for 2015 for our Choice® Mobile Patient Engagement Platform.  Please read our winners profile.  We were among 450 nominees, so feel honored to be in such elite company.
We can't wait to see what the rest of the year brings!
---
Monday, March 24th, 2014
I recently attended an industry event where analysts from Gartner and Forrester discussed some of the key industry trends. They identified two major technology categories:
Wearable Devices – anything from Google Glass to FitBit to RFID tagged clothing
Data Analytics – in particular, those applications and services that present data in a fashion that can be easily consumed by the average business person or consumer – without the aid of a data scientist or analyst.
The next obvious question asked of the analysts was, "What about privacy?" In unison, both chimed in that it is the pivotal issue surrounding the success or failure of certain products, services and initiatives in this space. We agree.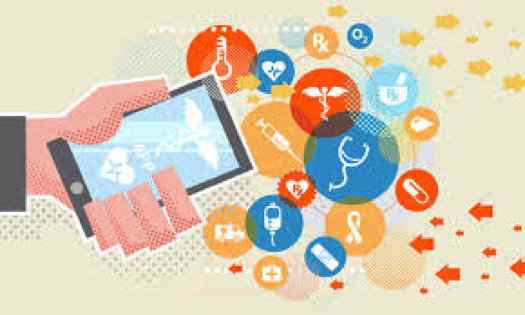 Connected devices provide enormous information about each of us that can be used to help us get more exercise, loose weight, manage our household security, the location of our children and elder parents and even manage chronic diseases more effectively. This information, if not managed properly can lead to unwanted marketing messages, at best, and pricing or service access discrimination by unscrupulous organizations. Technologists talk about the opportunity of the Internet of Things (IoT). From a societal and business policy perspective, the discussion is really about the "Internet of Me" (IoM).
It becomes imperative that users have a choice about the control, use and flow of their personal data. It also becomes vital that companies who collect and/or use connected device data have clear and unambiguous policies and disclosures about data use. Remember – pie isn't free at the truck stop. There is always a cost – obvious, or hidden. So before you choose a "free" service over a paid subscription, or finalize your connected device data business plans, take to the time to understand if and how all that "IoM" data will be used.
---
Friday, January 31st, 2014
I read a wonderful post today written by Ben Horowitz - The Little Country that Cloud.  The post describes Estonia's groundbreaking work to use technology in way that builds trust and communications between a government and its populace.
As noted in the post, everything has not been perfect, but it does provide hope – and a roadmap – for countries to productively engage its citizenry through the integration of technology and commercial infrastructure built upon trust and respect.   While Estonia, through political upheaval had the opportunity to "re-invent" itself, think of how efficient just our healthcare system could be if we applied even a part of what they have put in place as we build out our e-health initiatives.
The future does indeed look bright!
---
Monday, July 22nd, 2013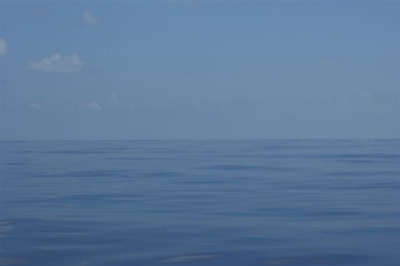 Is it just me or has the tech industry hit the doldrums? Are we now in a mature market for PC's, Smartphones and Tablets? If this article is correct 'Apple to report dismal results' then it would appear so. On top of this Microsoft just wrote off almost a billion dollars of 'Surface' inventory – what's going on here?
Well I think we're just exhausted trying to keep up with the Jones's and keeping track of where all our data is. I've been in the business now for over two decades and I'm trying to cut down to just two devices simply because it's hard to keep everything in synch and know 'whose on first'.
With almost a million apps to choose from on iTunes (or is that the iStore, or the App store (am I the only one who gets confused with this?)) what can possibly be left to build? And with the average price of an app now around $0.99 cents Apple has effectively driven software to almost nothing in an effort to support it's own high margin hardware products.
Microsoft learned early on that it's all about the developers, and they provided the tools and the ecosystem for developers to flourish with decent margins. Apple has wiped that out and in doing so have given developers no ability to make money.
So with no room to make money and a mature 'form factor' for tablets and smartphones we have a 'more than good enough' situation which explains the doldrums. More of the same won't solve the problem – what we need is some good old fashioned innovation and in my opinion it's not wearable (the last thing I want/need is more stuff to support with software updates).
What's needed is a way for developers to make what's there work better and generate them net new revenue. That will have the effect of driving more hardware sales.
What I call 'upstream innovation' is really hard, easy to ignore, laugh at, or outright dismiss. But as history has shown us, that's what drives the next wave (pun intended) – not more of the same.
---
Tuesday, April 2nd, 2013
Recently, I was contacted by a responsive design blogger.  Apparently, a blog comment of mine rang true with him.  So I started to do a little digging and found that the concept of Responsive Web Design (RWD) is picking up steam as noted in this recent Forbes article, Why You Need to Prioritize Responsive Design Right Now.  The concept now has a Wikipedia page associated with it, which skews to the technical side of the movement.
It appears that the concept of RWD is attributed to Ethan Macrotte in his 2010 blog, A List Apart) may have been an extension of the responsive design architectural theory that outlines how physical spaces may respond to the presence of people passing through them. This is a sea change in design that impacts many industries.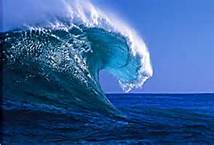 While there are a few technical standards emerging around the responsive design concept, my interest lies around the goal – to make Web content responsive to the device that is accessing it.  As noted in the Forbes article, responsive design (a technical term) has now made it into the Forbes E-Commerce Marketing Checklist for 2013.  This is a relatively new technical concept and it is already making it into the marketing mainstream.  That is a very big deal and a very good trend for increased relevance and personalization of Web content.
Location-based services were the first real step in RWD and now device detection and mobile content are taking hold.  Take responsive web design one step further and content, including navigation options, may be modified in real-time, for each individual user.  This is the marketer's holy grail of one-to-one marketing – and it is available right now.
We here at 3PMobile are working hard to make the Responsive Web Design vision a reality.  We believe that to truly be responsive, you must know the user's preferences – and respect those preferences.  Our Choice® software provides marketers and IT with the data they need to respond not only to the multitude of today's devices, but directly to their individual customers' needs and preferences.  When you respect choice and respond with relevant Web content, you build loyalty and improve the bottom line.
---
Categories